OoBI-RealiT Marketing Solution

Android / iOS based realty Apps

Self Assisted Kiosks

Magical Experiential Zones

Lead Tracking Software
OoBI-RealiT is an innovative marketing product for real estate projects. It has a range of offerings which can be used at different touch points of marketing and selling realty projects to your clients. Our package includes: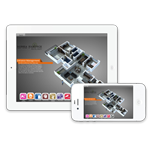 Android and iOS apps for real estate projects which work on tablets and smartphones. These apps are powered with innovative features like Augmented Reality to make your real estate project apps interesting while exploring project highlights.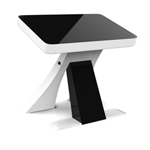 Mutli-touch Kiosks, Multi-touch Tables and Multi-touch Screens for impressive sales presentation at marketing office and property expos. These are simultaneous multi-touch displays in which sales executive and clients can interact with project content together turning your Sales Presentation an Engaging Conversation.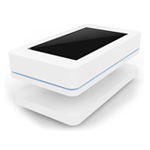 Real Estate Experiential Zones to showcase real estate projects with WoW! and create a memorable impact on your clients. This includes presenting you realty project on Large Interactive Video Wall for an Immersive Experience.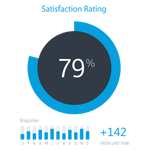 Lead Tracking Software is a backend support and integration of OoBI-RealiT solution which helps senior managers and stakeholders get an overview analytics of about properties.
OoBI is India's leading real estate marketing and point of sales technology solution provider. We are single point of contact where you can get marketing and customer facing solutions for realty projects which can be used with indoor / outdoor realty print ads, at property expos, marketing site offices, corporate offices, on sales visits by sales executive to clients, etc. Our solutions cater to Real Estate agencies too.

hardware
1. Full HD LED display
2. Available in 32", 40", 55", 65" and 75"
3. Support for 3 simultaneous users
4. Plug and play one click start
5. Scratchproof touch surface
6. Variety of Product designs
7. Inbuilt power stabilizer (selected variants only)
8. Wifi support (selected variants only)

software
1. 3D Interactive walkthrough
2. One setup multiple projects
3. Multiuser collaborative medium
4. Live map integration
5. Real time availability of property
6. Lead Generation
7. Customizable UI
8. Central Content Management
Become our Partners:
Lets help people Experience their Dream Home better
Call +91-9739 425 439 or write to atish@oobi.in